As mentioned in a previous post, Google recently launched a social network called Google+. Let me explain the main differences between Google+ and Facebook (and Twitter).
Let's focus on the regular usages (I'm not considering the lists on Facebook because they're barely usable. Nor am I speaking about people who protect their Tweets on Twitter).
How updates are pushed on the social networks.
On the graph above, you are in blue. Green bubbles are people who can access your update, red bubbles are people who can't see you update. Orange bubbles are people who can access the update but probably won't.
On Facebook, in order to share information from one to another, both parties have to agree to become friends.
On Twitter, the information is public. However, you have to follow someone to receive update.(no confirmation required).
On Google+, things are much more complicated. You can create your circles and then push your update to any of them. You select who can access your information. But this doesn't mean they will receive it. They will have an access, but they will probably only see it if you're in one of their circle.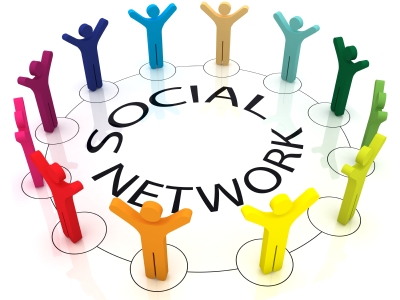 In other words, Google+ could replace both Facebook and Twitter. If I add a superstar in a circle I will be able to see all his public updates. It's exactly the same as Twitter. But I can also have more personal updates if I'm in the circle of my friends.
With Google+, you can manage all your communities in the same place. It's very convenient for tech savvy people. But it could also be a great pain to use. I don't think that everybody will understand how it works. And Facebook greatest strength is that almost everybody is on Facebook…